Our Beliefs & Values
The Holy Bible is the Word of God written by Men that were supernaturally guided by the Holy Spirit,  2 Timothy 3:16. The Godhead is the Trinity, comprised of God the Father, God the Son and God the Holy Spirit.   All things were created by Him and for Him, Colossians 1:16.  Jesus Christ is the Son of God, He was born of a virgin, lived His life on earth, was crucified, died and rose again.  Through belief in Him we are forgiven through grace and will reside with Him for all eternity, John 3:16.  We believe in baptism by water as a sign of one's belief.  The baptism of the Holy Spirit is a gift from God that is meant for all believers, Acts 1:5
Our Life's Worship in Lifestyle
A Heart To See Lives Changed For Eternity
Place Of Salvation, Restoration, Healing & Hope
Our defining Cultures of a "city" or People on Fire for the Lord.
Having the mind of Christ is to see people the way He see's them. In Luke 4:18 Jesus declares the purpose of His coming : Preach the Gospel to the Poor, Heal the Brokenhearted, Proclaim Liberty to the Captive, Recovery of sight to the Blind, to Liberate the Oppressed and Proclaim the acceptable of the Lord.
A Dependency On The Holy Spirit
We can achieve the position only in prayer and through prayer.  He is our expression through Spiritual Language.  He is exercising His power through Spiritual Gifting in Us.  He is our covering through Spiritual Annointing.  He is continually transforming us through the revelation of God's Word.
Who We Are
Our Team & Leadership
We would like to take a moment to introduce the men and women who lead our ministries. These wonderful individuals dedicate themselves and their families to serving our congregation and the community around Crosslight.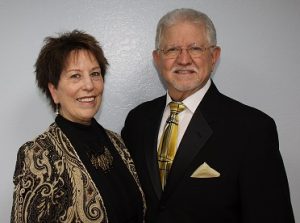 Pastor Paul & Faith Scheumack
Senior Pastors
Pastor Paul and Faith are the Senior Pastors of Crosslight Family Ministries and have been ministering in the Inland Empire for over 20 years. Their love for people and their devotion to the belief that in a loving environment families grow closer to God and to each other and has directed the church as well as many other ministries they are connected with. With their years of experience in the business world before entering the pastorate they are able to bring together the reality of a close relationship with God and a lifestyle relationship with people of all walks of life. Educated for ministry, and experienced in the realities of life make them unique shepherds of a great church. Both have walked with the Lord most of their adult lives and continue to exhibit their vision to see families changed by the love of God.
  [email protected]
&nbsp| (909) 980-6939
Services
We Gather All Week Long
Sunday Morning Service & Reset Youth at 10:00am
Wednesday Adult Bible Study at 6:00pm